Have Confidence & Control
To lose weight and get in shape, you have to figure out fitness, nutrition and accountability


Figuring out the right eating plan is confusing

Sticking with the routine month after month is nearly impossible

What you've tried so far isn't working


Our 12 Point Pledge to YOU

It Works
Fit Chicks! is a complete weight loss and fitness program. Nothing is missing – we provide strength training, HIIT cardio workouts, solid nutrition counseling and accountability. The Studio program delivers challenging and modified workouts for ladies of all fitness levels!

It's Fun
We keep things fresh around here. Each week, we'll feature a different weight training focus with new cardio routines. We also host quarterly events, games and activities.

You Can Keep Up
We are not a bootcamp or group fitness class. We offer small group personal training which means you get the attention you deserve and exercises that are modified to your level and health goals.

Won't Cost Too Much
Think about this: what is it costing you to worry about your poor fitness level, your weight, how you look and your well-being right now? We're a whole heck-of-a lot less than that!

No Fad Diets
Ditch the diets and let us show you how to "Clean Eat" where eating whole, nutritious food becomes your way of life. Through one-on-one nutrition consultations, you'll discover how to create menu plans that fit your lifestyle and are filled with food you love eating.

You Will Be Encouraged
If you want to succeed, we'll do everything we can to make that happen. You are not just a number at Fit Chicks! We know your name, what makes you laugh… and if you miss a workout, we're calling you! We genuinely care about your success and love to cheer our clients on.

You Won't Get Hurt
Unlike big box gyms, you get personal attention throughout your workouts, ensuring you have proper form and appropriate weights.

You Won't Bulk Up
Our mix of body weight, light weights and machines means you don't have to worry about looking bulky.

Fits Your Hectic Schedule
We know your health is a priority and with flexible training times, Fit Chicks! fits into what you already have going on in your life.

No Mandatory Products to Buy
We're not like those gyms where you're constantly being sold their protein powder or meals. It's a sales-free zone where you can focus on your health without being forced to buy a yoga mat or energy bar all of the time.

No Long Term Commitment
You never have to worry about being locked into some long, annual contract with hidden fees at Fit Chicks! But we know once you join, you'll never want to leave!

Yes, You Can Be Yourself!
Big gyms can sometimes feel intimidating and impersonal. We are proud of our supportive, caring, judgment-free, and crazy-free environment. You can be your true self without the fear of "doing it wrong" or not fitting in.
Buy 8 Sessions, Get 8 more personal training
sessions FREE –now $269 Checkout ONLINE👇
3500 – 7000 calories and fat BURNED safely
5 – pound more MUSCLE tone
Stress REDUCED
Blood pressure DOWN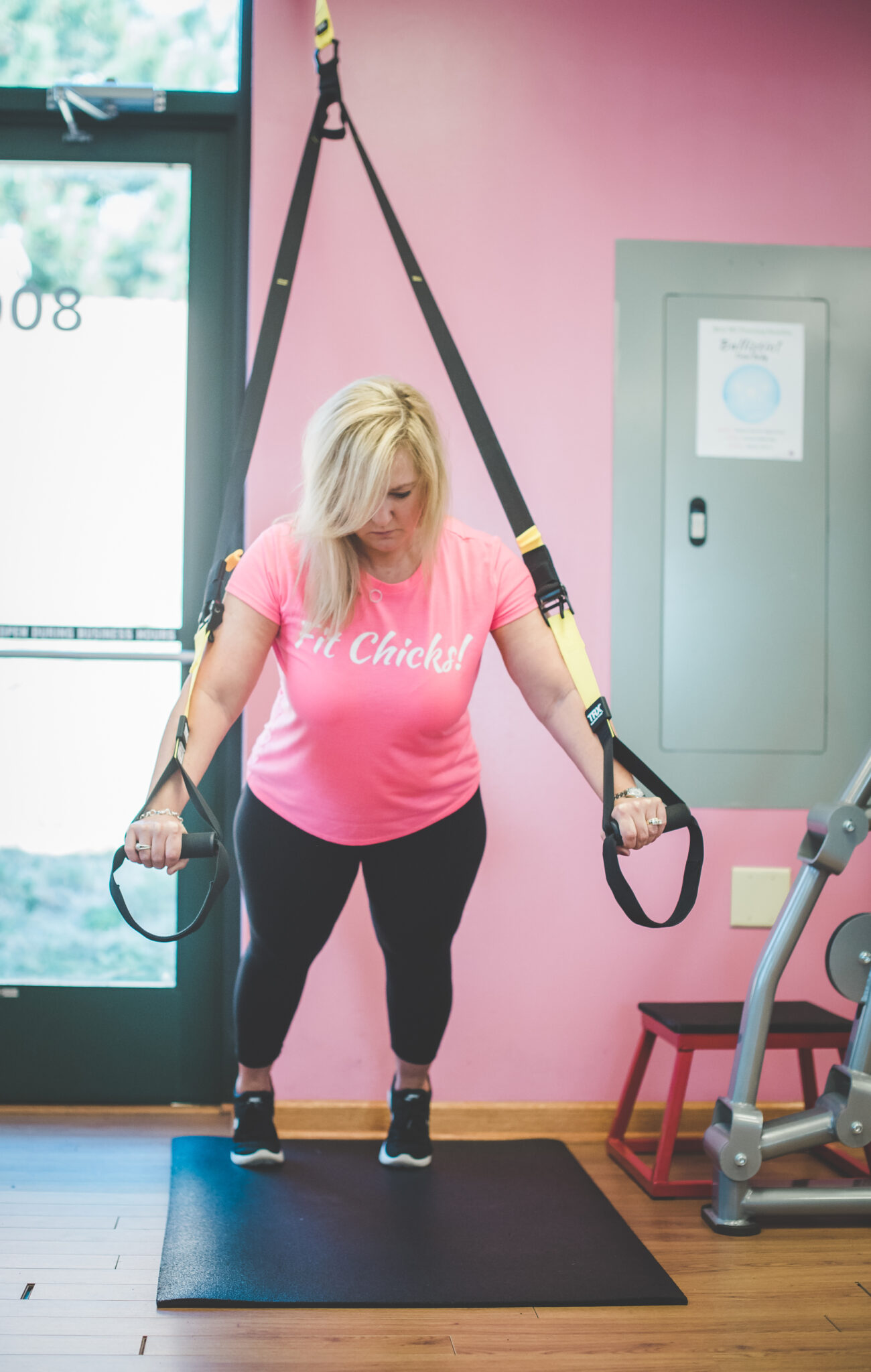 They're 10-STARS to me
As a women of middle age I was never that interested in working out because I just didn't know what to do when I went to the gym. I always felt uncomfortable until I found Fit Chicks in Fishers, Indiana! – Aleta
I'm just darn proud of myself!
Before Fit Chicks I was spiraling. The past 2 years were awful and I was so out of shape. Plus, my too many parts of my body hurt. They modified everything for me and didn't make me do thing that would hurt my body.  Now, I'm stronger. I'm keeping up with my husband. And darn it, I'm just proud of myself! – Michele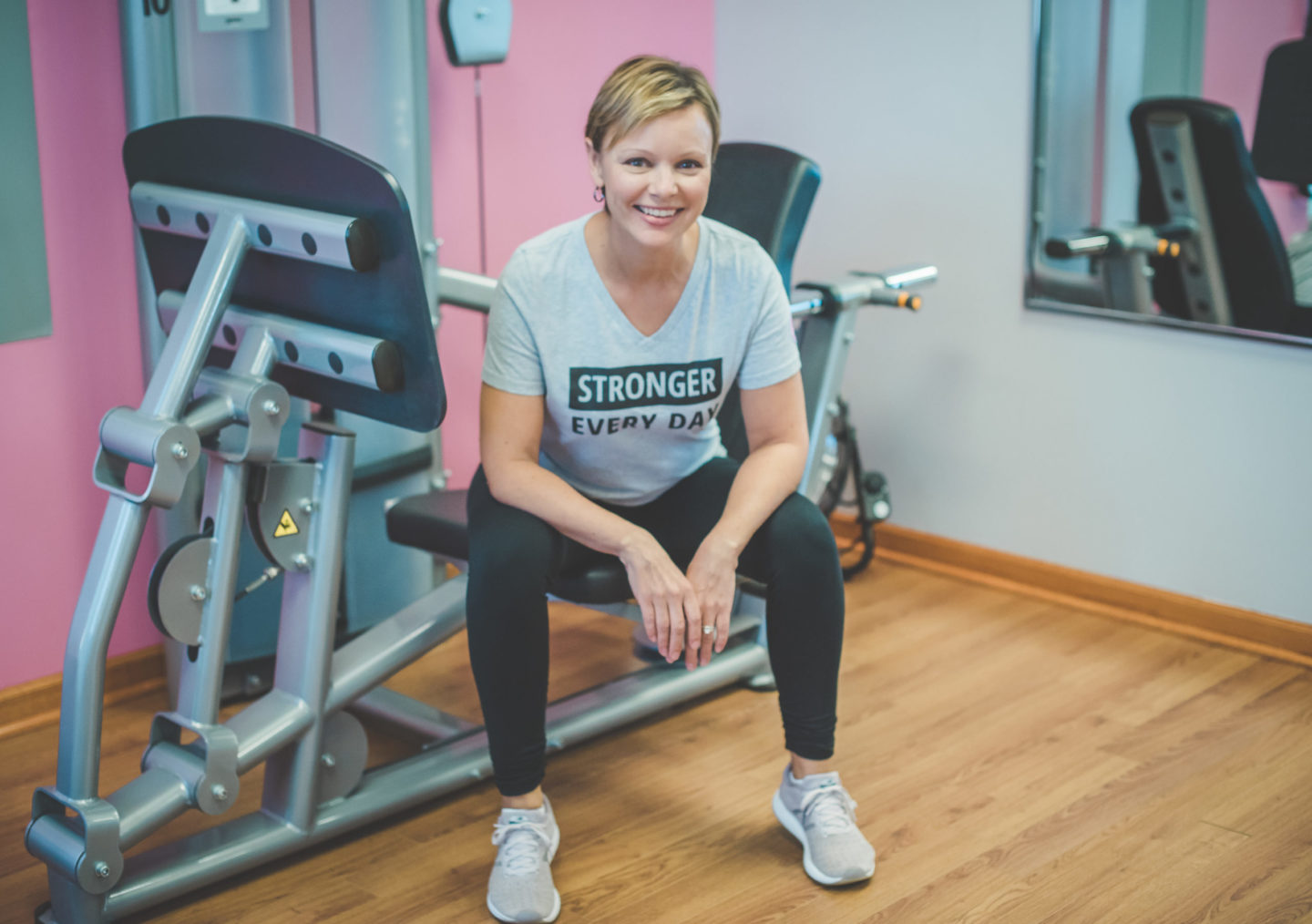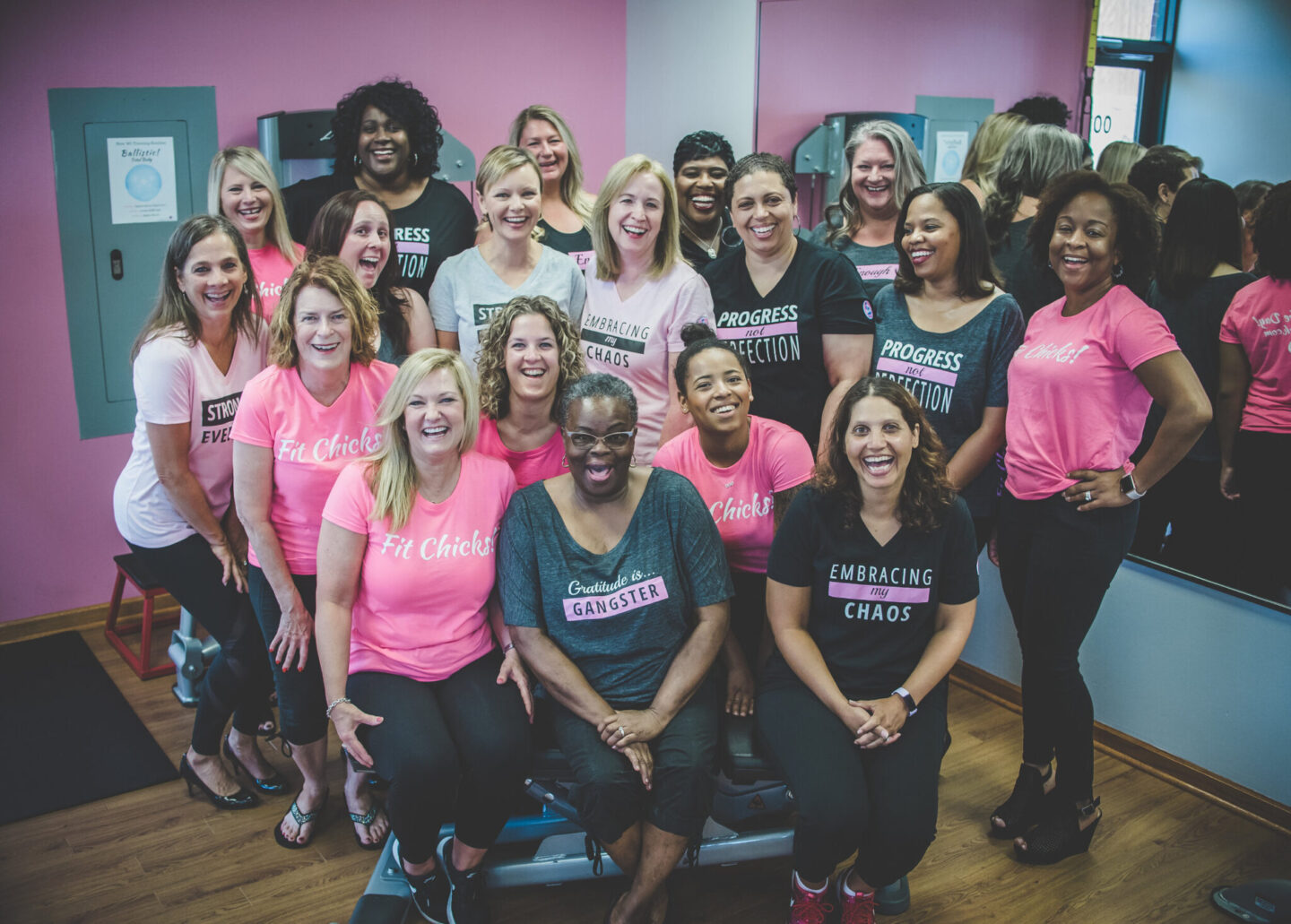 Forever Grateful
I am coming up on 2 years with Fit Chicks! I am still in love with this concept. Small group personal training classes, nutrition consultations and accountability have kept me on track. They don't do the whole "before and after" pictures, but I'd put mine on the top of the pile! – Christeen T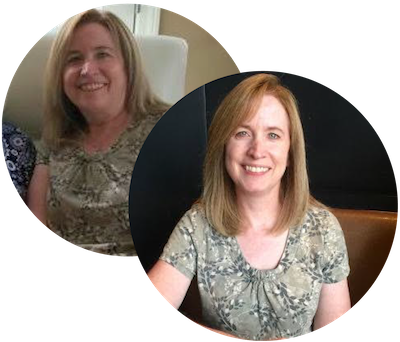 "I can't say enough about the huge difference that Fit Chicks! has made in my life! Beyond losing weight* and looking better, I have more energy and feel more positive about life."
Linda Radaker
Results after 4 months (Results may vary)
Buy 8 Sessions, Get 8 more personal training
sessions FREE –now $269 Checkout ONLINE👇