Hello Beautiful!
I only have two words for you…YOU MATTER! When you started this healthy living journey, you had lots of goals. Some wanted to lose weight, learn to eat better, and get stronger. Others wanted to get of medication, avoid a bad report from the doctor and just feel comfortable in your own body again. Then there were the few that wanted it all 😊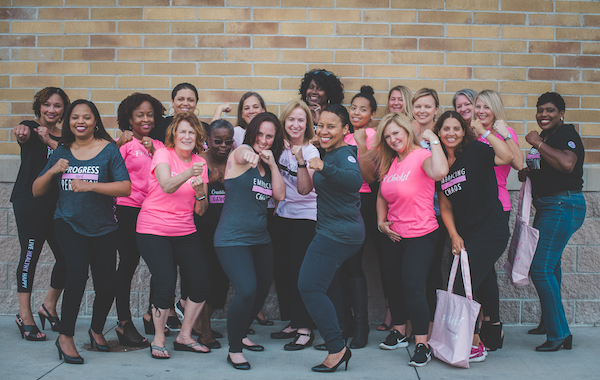 Who know that in 2020 we would have to learn to do Fit Chicks! differently? This year Fit Chicks! LIVE was born and it has been a huge success. It has allowed our Fit Chicks! to continue the ability to invest in their journey while inviting other ladies from all over the US to join in on the FUN.
Ladies now, more than ever are searching for a place where they can feel safe and work on getting healthy, happy, and strong. Rather it be from germs or from injuries ladies want to be safe. We have two great programs to offer now and being a Fit Chick means you are a part of something special. A community that cares for one another and likes seeing others succeed.
Did you know that; Sara G., Latrece, Karen B., have all shared their love for Fit Chicks! studio or live with a friend; AND GUESS WHAT…
THEY ALL HAVE FOUND THEIR FIT CHICK PLACE!!!
Say "hello" to Martha next time you see her on LIVE!
These ladies share in our vision to reach more ladies looking to do something different. So, listen up ladies. It is time for you to take a good look at your social circles and refer them to Fit Chicks! How about you church groups, friends, family, sports moms, colleagues, and those who have said "I wish I lived closer to Fit Chicks!" Now is the time. Who can I put on my list to call?
Both programs have limited spots but let's fill those with the people that you love or at least like. LOL I am sure to love or like them too 😊
Love YOUR body, 
Jenn
Share Fit Chicks! www.fitchickslive.com or www.thefitchicksstudio.com